We got used to booking a taxi with Uber, pay with a card online, and it takes only 30 minutes to have fresh pizza since our last click in a mobile app. The year 2020 took many of us to online meetings with colleagues for the first time, and we became quite familiar also with home delivery. You can have some doubts when it comes to shopping for eyewear online but read at least these 5 reasons to get a better perspective. They may convince you:
Buying glasses online is more than 50% cheaper
Just compare it on your own. Online you can buy glasses for half the price of the same glasses in a physical store. When it comes to prescription glasses with lenses, the difference is even bigger. This has a reason: In a physical store, the price of glasses must also include the cost of renting premises in the city center, energy, distributor, more employees, etc.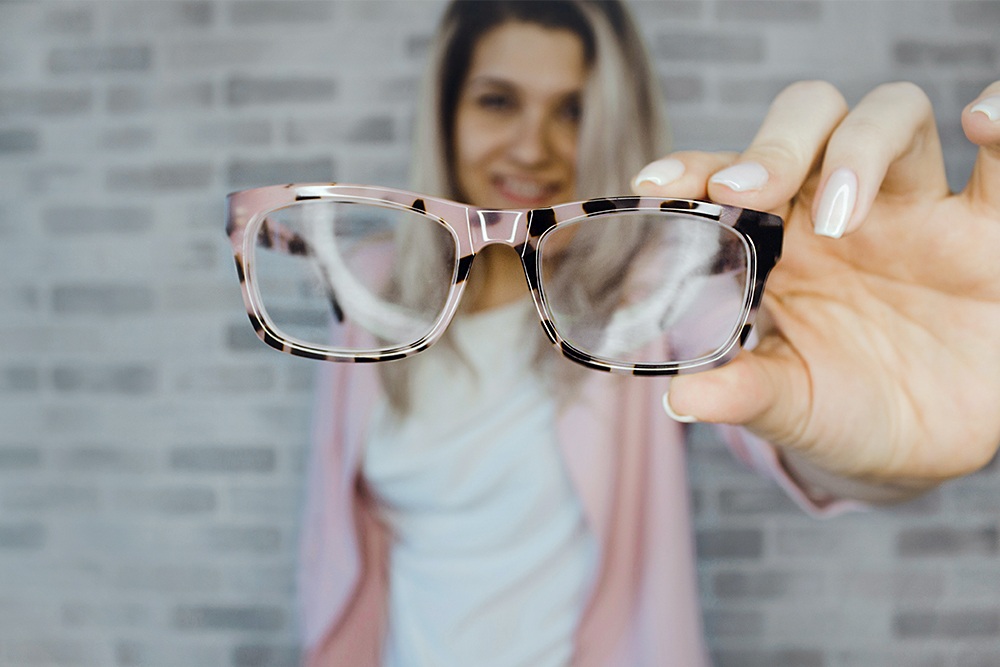 We sell hundreds of glasses a day in 15 countries so we have direct relationships with manufacturers and world-famous brands. Because of big volumes, we have big discounts. Besides that, we don't need any middlemen and you don't have to pay them either. Everything stays just between us, which also makes things faster.
It is simple
The best thing about online shopping is that you don't have to leave a house, you don't wait anywhere in line and a courier will bring them to your door for free. The topic of glasses often seems unnecessarily complicated. Myopia, cylinder, astigmatism… Our new configurator will accompany you throughout the purchase and explain all technicalities. If you have a problem filling in your prescription, just send it to us and we will take care of everything.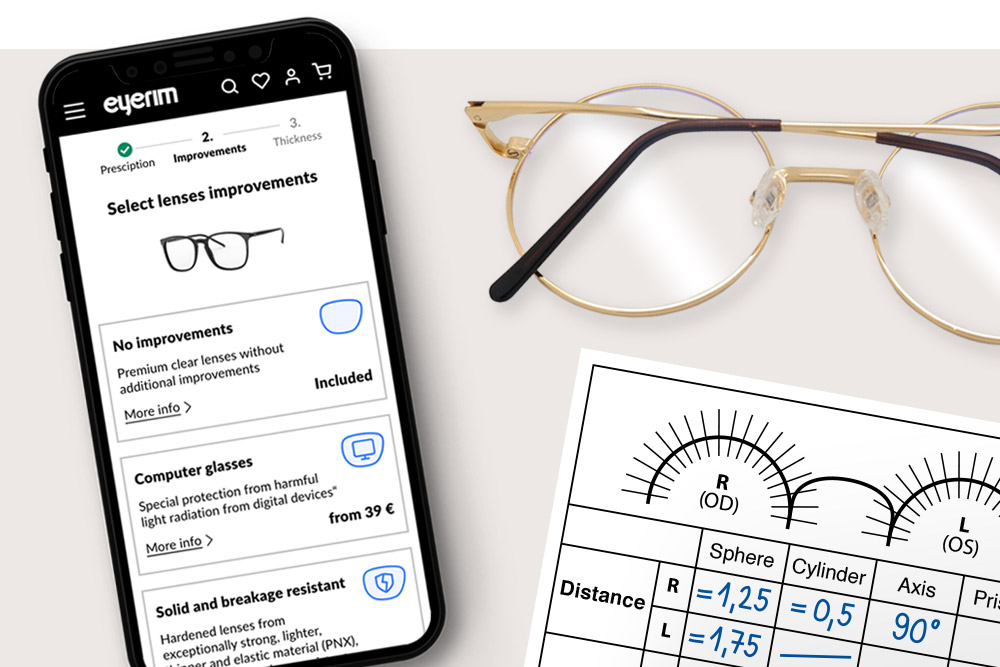 You can try out thousands of glasses using a camera on your mobile, tablet, or computer
Choose your perfect glasses and click on "Try on using Magic Mirror". It is the same as using filters on Facebook or Instagram. It is fun and after you can share pics with your friends, family, or partner. They will decide, which pair fits you the most.
You can choose from more than 25.000 styles from over 80 brands
We offer thousands of prescription glasses and sunglasses from luxury such as Dior, Prada or Gucci, to evergreen mainstream classics like Ray-Ban, Carrera, and Michael Kors. Sport addicts will love Oakley, Julbo, and Nike. If you find the price/performance ratio important, check out Polaroid, or our very own eyerim collection.
After you choose the right frame you will be able to upgrade also lenses. Consider computer glasses with Blue Light Protection, photochromics, or glasses for drivers.
You have a 30-day no-questions-asked return policy guaranteed
If you won't like your new glasses, just send them back to us. There is no need to explain anything or feel bad about it. The law requires all online shops to accept returns within 14 days of purchase, but we will give you up to 30 days. Just chill, try them properly to make up your mind, and see clearly.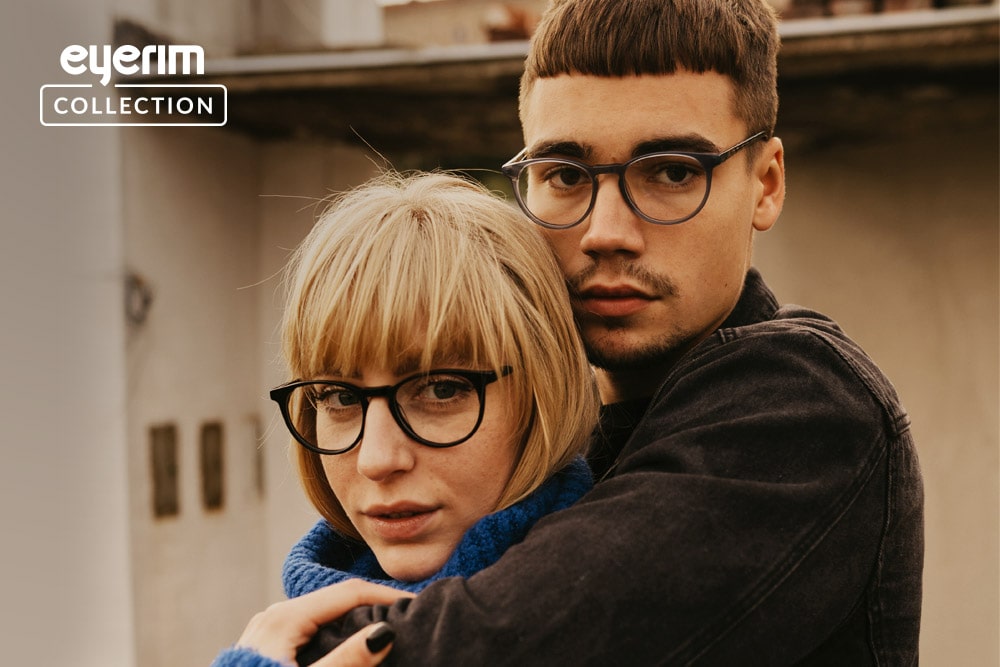 If you are looking for prescription glasses, check the eyerim collection. Because we are pioneers, we want to give you a "wow" effect: Choose a frame and you will get prescription lenses altogether without paying anything extra! Lenses are tailor-made according to your prescription. Our experts in professional labs use the-state-of-art technologies. Your new lenses will be anti-reflective, anti-scratch, hydrophobic, and with a 100% UV filter. What elsewhere you have to pay for, we can give you as a high-standard.
This is how you can have whole prescription glasses for 469 KR! Yes, really… Suspiciously cheap, right? Not really in fact. This is how it goes when you buy glasses online and you are willing to trust a new brand.
Eyewear is one of the last things we buy the same way as 30 years ago. eyerim has successfully revolutionized how people shop for sunglasses, and we are constantly trying to modernize the market. We want you to find out how easy it is to buy also prescription glasses online. We believe everybody deserves a right to see clearly without a problem, and for a more affordable price.